Ankara navigates economic crisis | Erdogan reaches out to Israel | Turkey-UAE: pragmatism trumps ideological divide
January 19, 2022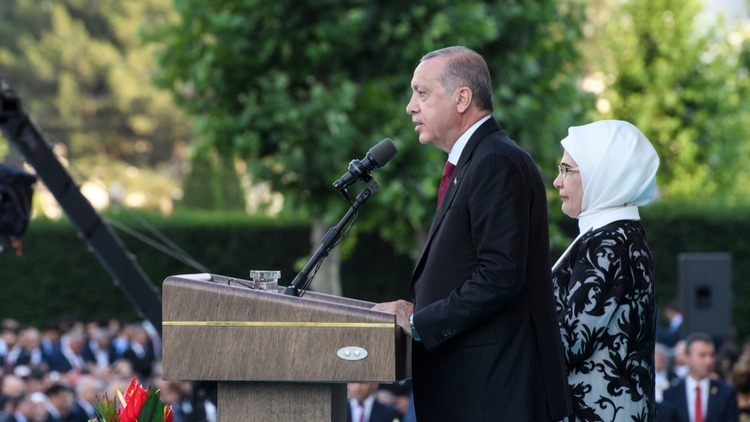 3 To Watch:
Turkey: Short-term moves to stave off currency crisis provide government with window of opportunity to forge path to economic recovery.
Turkey-Israel: Warmer ties with Israel on cards as Turkey's president looks to shore up economy and political support at home.
Turkey-UAE: Rapprochement between Ankara and Abu Dhabi continues but conflicting ideologies and confrontation in regional conflict theaters remain sticking points.
---
Ankara navigates shaky route through financial turmoil | Mohamad Hany Nassar, Independent Economic & Investment Policy Analyst
Turkey is at a critical juncture in its economic journey. A series of steep interest rate cuts by the nominally independent Turkish Central Bank (CBRT) from September last year led to the lira losing 45% of its value against the US dollar. This contributed to a wave of economic, financial and political instability that manifested in dollarization and inflation of over 20%. Attempting a circuit breaker of a looming currency crisis, in late December the government announced a new type of lira savings account that is guaranteed by the Treasury against loss in value to inflation. While the move has stopped the dollarization and erased some of the lira's losses, economists are debating whether it is sustainable – let alone affordable. We think it just might be if coupled with a few other economic and foreign policy measures.
---
Why This Matters:
President Erdogan's dismissal of several central bank governors and deputies for vocally opposing last year's rate cuts has called into question the CBRT's credibility – crucial to economic and financial stability in reassuring investors of the safety of their Turkish investments. And although the circuit breaker has seemingly worked, there are reports that $7bn spent by the CBRT was used to prop up the lira rather than encourage reverse dollarization as the markets were led to believe. This exposes the Turkish fiscal account to a significant contingent risk should the lira lose value again – all while $170bn worth of foreign debt is coming due in 2022. Erdogan is unlikely to increase interest rates or ask the IMF for a bailout; nor will his populist nature allow him to tighten fiscal policy. The most likely scenario is that he will attempt to top up his foreign reserve accounts bilaterally by turning the charm on his Emirati, Chinese or Russian friends.
An undervalued lira has in fact increased the competitiveness of Turkish exports in the global markets over the years. The country's economic fundamentals remain solid, and it achieved a record 9.5% GDP growth in 2021. Domestic investment opportunities are a bargain for foreign investors happy to take on the extra risk – as we saw last November with the $10bn pledge from Abu Dhabi's ADQ. As a G20 country with a solid industrial base, infrastructure and close proximity to European and Middle Eastern trade zones, Turkey still has a window of opportunity to turn its recent policy blunder around and forge a path towards economy recovery. All it needs is credibility, impulse control and to repair relations with neighbours and old friends abroad.
---
This is an abridged version of an analysis that was distributed to subscribers on January 18. Contact our team for more info about Azure Insights: 3 To Watch and get up to speed on key developments in MENA through weekly written analysis/direct contact with analysts.
---