KSA policies deepen economic woes in Yemen
Saudi policies extend beyond airstrikes to fuel Yemen's spiral into economic decline.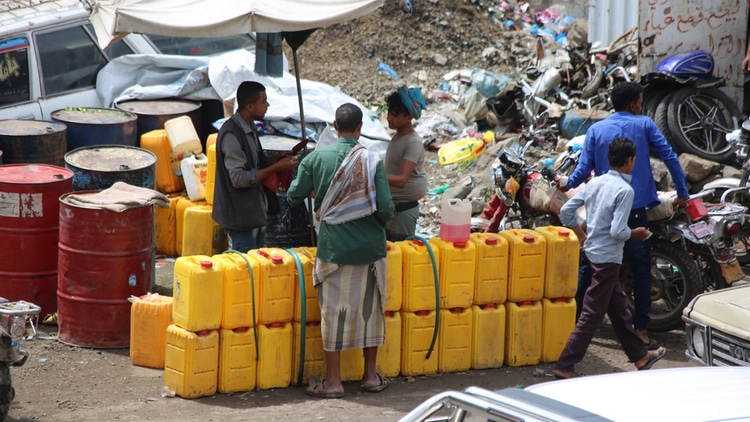 3 To Watch keeps subscribers up to speed on key developments in MENA through weekly written analysis/direct contact with our team. Contact us for more info.
3 To Watch:
KSA-Yemen: Moves hindering Yemeni workers in KSA deepen Yemen's economic decline and may work against kingdom's interest.
Algeria: Lack of detail in plans to slash subsidies to fuel crisis of confidence Algerians feel for government.
Oman: Oil price rally delivers much-needed economic boost; state remains committed to instigating key reforms.
Note: This edition of 3 To watch was distributed in full on November 23.
---
KSA policies deepen economic woes in Yemen
The houthis claimed responsibility for Saturday's 14 drone attacks on Saudi territory, including Aramco facilities in Jeddah. The Saudi-led coalition responded by striking military targets in Yemen, including in Marib where the Houthis are edging closer to a takeover.
However, the effect of Saudi policies on Yemen extends beyond airstrikes as it continues to fuel the latter's spiral into economic decline: the kingdom maintains it is Yemen's biggest provider of aid but its position towards Yemeni workers in Saudi and the knock-on effect that has on remittances is putting livelihoods at risk.
Some have re-raised the prospect of Yemen joining the GCC; this would help its economic recovery but is unlikely while the Houthis are in and the coalition on the way out.
The Gulf states have no desire to legitimise, let alone embrace, an Iranian proxy group on their doorstep – even if they must accept that reality.
Why This Matters:
Yemen's economy is expected to contract by 2% in 2021, following a decline of 8.5% in 2020. It is holding on by a thread thanks to international aid packages, but these are akin to putting a sticking plaster on a gaping wound: unemployment is around 55%, and the country is grappling with burgeoning inflation; escalating food and commodity prices; a depreciating riyal and depleting foreign exchange reserves; and dwindling income from slashed exports.
Set against this, the US's recent pledges of long-term economic assistance are like sprinklers on a forest fire. Yemen needs a stable government before any economic improvement can be achieved. But the likelihood of this is becoming more remote as the Houthis solidify their position, the international community's diplomatic efforts falter and Saudi retreats with no Plan B but to bolster its defences.
The kingdom has faced criticism for imposing an oil and aid blockade, and for actively reducing the number of Yemenis working inside its borders. The latter is being attributed, in part, to the need to provide jobs for Saudi citizens amid high unemployment rates. However, terminating contracts or limiting the number of Yemenis employed by companies will have an even more detrimental impact on livelihoods back in Yemen; approximately one in 10 relies on income from remittances for basic needs.
Supporting the country's currency and boosting its foreign reserves while oil and gas exports remain constrained are in Saudi Arabia's interests as well; Vision 2030 will require billions in investment; aiding Yemen's economic recovery while containing the risk of Houthi attacks will do much to reassure investors.