KSA's crown prince launches comeback
MbS will grow his international presence in 2022 in preparation for succession.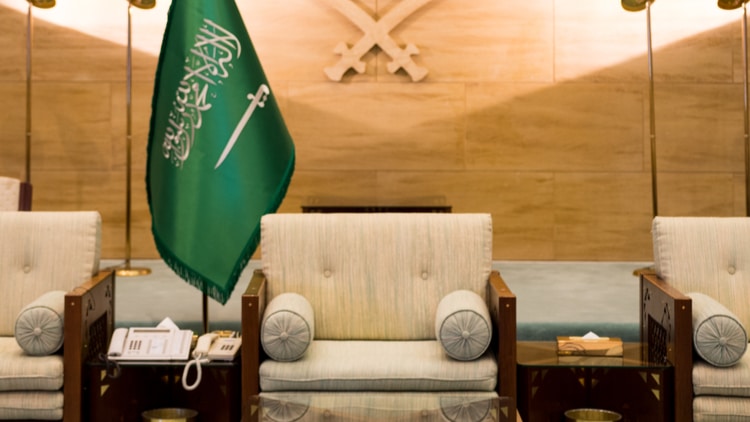 3 To Watch keeps subscribers up to speed on key developments in MENA through weekly written analysis/direct contact with our team. Contact us for more info.
3 To Watch:
KSA: MbS to grow international presence in 2022 in preparation for succession.
Oman: Sultanate advances multi-pronged strategy aimed at boosting regional competitiveness.
Tunisia: Uncertainty grows over country's future amid president's failure to address economic crisis and restore democracy.
Note: This edition of 3 To watch was distributed in full on December 7, 2021.
---
KSA's crown prince launches comeback
Crown prince Mohammed bin Salman's meeting with French President Emmanuel Macron, his towering presence at the Formula One event in Jeddah on Sunday and his current tour of the Gulf Arab states has been carefully choreographed to raise the profile of the heir apparent.
It is most likely aimed at signalling that MbS is a popular, dynamic and reform-minded leader in the Gulf region. And it has been timed to mark the beginning of his march toward the throne.
Why This Matters:
There is speculation among diplomats and analysts whether King Salman will abdicate and install his son (in his place) to offset the risk of a challenger claiming entitlement to the crown – or – whether Salman remaining king better serves the crown prince, providing ballast against opposition within the ruling family and affording MbS time to make further progress on Vision 2030.
Of course, there is no way of knowing which path Salman will choose, but an early trend is emerging and it points to abdication. We expect that MbS will assume more "kingly" and ceremonial duties in 2022 as well as play a leading role in Gulf Arab politics. These will amount to decisive steps en route to the throne.
Since the murder of journalist Jamal Khashoggi, MbS has been in a state of limbo. It is clear that he is impatient to break out of isolation and take up the reins once more irrespective of any obstacles the US may place in his path.
Earlier plans to participate at major international events, such as the G20 in Rome and COP26 in Glasgow, were shelved at the last minute due to cold feet. However, the optics of Macron's visit, success of the Formula One race and prospect of a unifying GCC tour have emboldened MbS; as a result, we expect his international presence will only grow.
Still, MbS will continue to be frustrated by President Joe Biden. The only way to break the impasse will be to gallop toward succession or wait for a new occupant in the White House; MbS is in no mood to sit back in the saddle so we are expecting early signs of succession on the road ahead.
By Neil Quilliam, Managing Director