UAE and KSA: Growth and influence along Red Sea
Abu Dhabi and Riyadh are ramping up investment in military bases and ports as part of efforts to insulate their economies and shore up their security in anticipation of the US's withdrawal from the region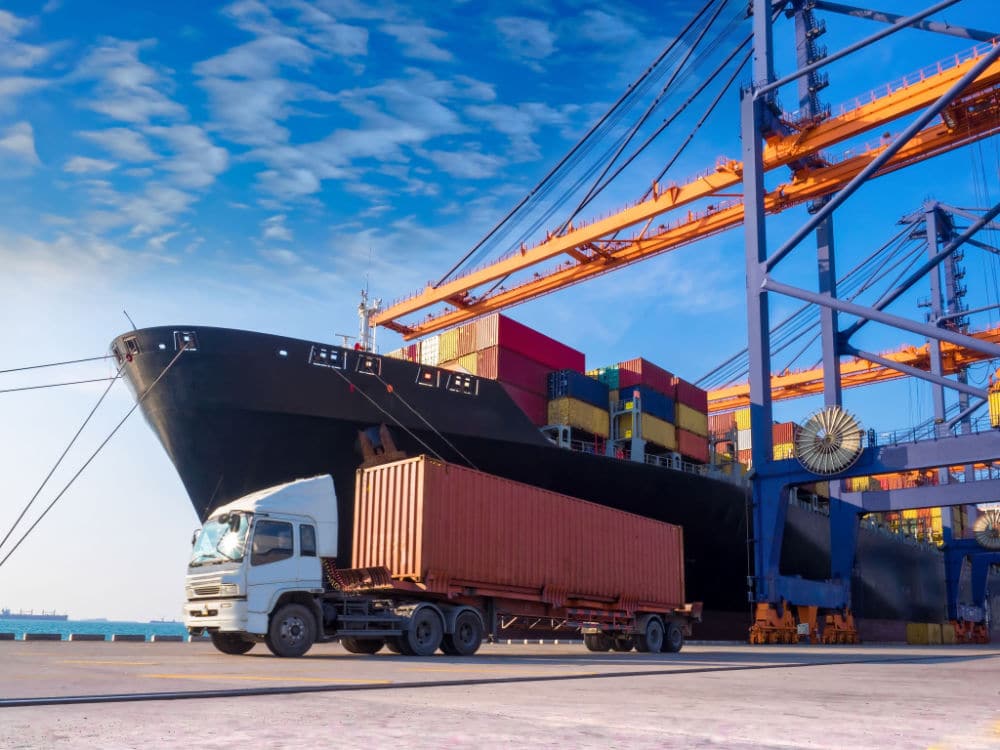 Driven by a concern that the US will depart the Middle East region, over the past decade the UAE and Saudi Arabia have increased investment in ports and military bases in and around the Red Sea basin. Their objective is to not only secure access to the vital waterway, but also protect their commercial interests and support the growth of their economies.
In recent years, this process has somewhat accelerated. Following the targeting of key energy infrastructure assets in both countries by Iranian missiles dispatched from Iraq and Yemen, Riyadh and Abu Dhabi have invested further in securing the Red Sea by shoring up military assets in littoral states. In particular, the US's slow response in supporting Saudi Arabia following the attacks on Abqaiq and Khurais in September 2019 – in spite of a friendly president occupying the White House – unnerved the leadership.
At the same time, a number of external events, including the collapse of the oil price in April 2020, the Covid-19 pandemic, and the resulting closure of major cities in China, has made both states better appreciate their vulnerability to global economic shocks. In response, they have sought to develop their resilience to destabilising events and to accelerate the pace of economic diversification, and this has become manifest in port investments in key locations in the Red Sea basin.
The UAE: Motivations and priorities
Driven by its national vision, the UAE has made significant progress in furthering its commercial interests in the Red Sea basin and the Horn of Africa over the past decade through investments by Dubai Ports (DP) World in ports, and also by setting up military bases or supporting militaries throughout the region.
This has occurred amid competition between the UAE and its neighbours – Turkey, Iran and Qatar; however, now the Qatar issue is resolved and UAE and Iran have de-escalated tensions, the UAE is focused primarily on its economic future, and on insulating the country against changes in the world order and future financial crises in the global system.
In a bid to diversify international partners, and in anticipation of a reduced US presence in the Gulf region and the entry of China in its wake, Abu Dhabi's President Mohammed bin Zayed is spearheading a long-term strategic vision which seeks to follow in China's footsteps and acquire for the UAE a string of pearls connecting the Indian Ocean and the Red Sea.
The plans involve investing heavily in Yemen and the Horn of Africa to secure access to ports and licence to build naval bases which will not only lend the UAE strategic depth, but also a means to make the country indispensable to developing China's Belt and Road Initiative.
Military assistance: Deeper ties fulfil key security aims in Yemen
The UAE is growing its military presence in the Horn of Africa to help protect trade flows through the Bab al-Mandab strait, a key-shipping lane used by oil tankers and other cargo vessels en route to the Suez Canal; and to establish strategic footholds to support the Saudi Arabia-led war against Houthi forces in Yemen.
Abu Dhabi's short-term motivation for deepening military ties can be attributed to the war in Yemen and its goal of taking control of Yemen's coastline, cutting supply routes to the Houthi alliance, and increasing capacity to carry out naval and aerial attacks against forces along the southern flank.
Similarly, the UAE's objectives in training Somali armed forces and developing a naval base in Berbera suggest that Abu Dhabi intends to enhance counter-terrorism competency in Somalia in order to shore up support from regional allies for its campaign in Yemen. But it also serves to check the military influence of Turkey, which maintains a base in Mogadishu.
The UAE has been using its financial and military assets to support operations in Yemen, as well as to counter Iranian influence more broadly.
The cornerstone of these efforts has been the forging of military basing agreements with friendly leaders and factions in several Horn of Africa states. For example, UAE forces were deployed to Djibouti to support the Saudi-led intervention in Yemen in 2015. Abu Dhabi and Riyadh also established a logistics centre in Djibouti's Haramous facility near Camp Lemonier, and stationed special forces there to help prosecute the war in Yemen. However, a UAE-Djibouti dispute over funding arrangements in mid-2015 was one of a number of factors that caused UAE (and Saudi) forces to begin using facilities in Eritrea instead.
This provides an early example of the UAE changing tactics in order to support a broader strategic goal in the Horn of Africa.
Ports: Investments a catalyst for strategic influence
The UAE has established its position as a leading actor within the Horn of Africa and Red Sea Area. So far, it has derived a comparative advantage vis-à-vis its regional rivals from its status as a regional logistics and re-export hub, as well as its extensive network of ports. Both Dubai and Abu Dhabi are now heavily invested in the region, through DP World and AD Ports , respectively, which are seeking to further expand and diversify their holdings.
Consequently, the UAE is likely to strengthen its strategic influence in a range of areas in the coming months and years, including in logistics, energy and security.
DP World: the UAE's "champion" in Africa
Since it was formed in 2005 out of a merger between Dubai Ports Authority and Dubai Ports International, DP World has managed to become one of the world's largest operators of marine ports and inland cargo terminals. It has operations in gateways in Europe, including London and Antwerp, and hubs in Africa, Russia, India and the Americas.
In Africa, DP World has followed an aggressive expansion strategy. It holds investments in Egypt, Algeria, Djibouti, Rwanda, Somaliland, Mozambique and Senegal, and in March 2022 it reportedly signed a concession deal develop, operate and expand transport logistics services in three Kenyan ports – Mombasa, Lamu and Kisumu.
In serving its commercial interests, DP World, by and large, acts as an instrument of UAE foreign policy. The firm has won concessions to manage a string of ports in the hands of national and subnational governments in the Horn. Each of these – Djibouti, Bosaso (Puntland, northern Somalia), Kismayo (Jubaland Interim Authority, southern Somalia), and Barawe (South West State, southern Somalia) serves the UAE's projection of power in the Red Sea and Indian Ocean.
As noted above, investing in ports paves the way for the UAE to obtain contracts to build military bases. For example, the rights to establish a military base in Berbera were granted to the UAE after DP World concluded a deal with the Somaliland government for the management of Berbera port in 2016, which was followed by the establishment of a DP Berbera joint venture.
It was no surprise when, subsequently, an Emirati company won the $90m contract to build the naval base, which includes a 300-metre inland berthing port with a depth of seven metres to accommodate naval vessels patrolling the Gulf of Aden. On the back of that, Shafa Al Nahda Contracting, a partner of DP World, won a contract to expand the port, a project which represents an investment of $101m.
Abu Dhabi Ports: an upcoming port operator making inroads into Africa
AD Ports Group, which is owned by the holding company ADQ, is increasingly important to Abu Dhabi's economic development; it self-reports to contribute 13.6% of the emirate's non-oil GDP growth. Although its international footprint it nowhere near as large as DP World, has sought to keep pace with its neighbour when it comes to making inroads into African ports.
For example, in June the company signed onto a joint project with the privately owned Sudanese firm DAL group to build a new $4bn Red Sea port in Sudan. The port will be located about 200 km north of Port Sudan and include a free trade and industrial zone modelled after Dubai's Jebel Ali, as well as a small international airport. The following month, the AD port operator announced that it would acquire 70% stake in Egypt's International Associated Cargo Carrier for Dh514m ($140m).
The company is also searching out opportunities further afield as part of the UAE government's strategy to position Abu Dhabi as a global leader in logistics and industry. It has signed two agreements with Uzbekistan's Sanoat Energetika Guruhi to develop logistics infrastructure and a food trading hub in the East Asian country. In August it also signed a MoU with Hong Kong's port investor and developer Hutchison Ports to identify joint investment and business opportunities related to logistics, feedering and port activities across the GCC, Africa and Asia.
Saudi Arabia: Motivations and priorities
Riyadh's particular motivation for supporting stability in the Horn of Africa in various stages since the end of the Cold War can be best characterised as serving its strategic interests by ensuring Red Sea security; long-term food and water security; stemming migration; and denying Iran strategic partnerships.
However, following attacks in the kingdom by Al Qaeda in the Arabian Peninsula between 2003 and 2007 Riyadh enacted a fundamental change in approach. It deepened the kingdom's engagement with some fragile states in the Horn in order to strengthen co-operation on counter-terrorism, create investment opportunities, tighten economic links, and draw them into its sphere of influence.
But Riyadh's priorities for supporting stability in the region should also be understood against the backdrop of its intervention in Yemen. There is a strong linkage between Saudi Arabia's interests in Yemen and the Horn, given their proximity and the strategic value of that sub-region. Hence, since 2015 the Saudi-led military coalition in Yemen has been overtly supported by the coastal governments of the region, namely, Djibouti, Eritrea, Somalia, Somaliland and Sudan.
In particular, since 2011 Saudi Arabia has strongly signalled its desire to become an indispensable peace-broker to the Red Sea region.
The move into mediation is driven by a strategic ambition to tie the fortunes of the Horn of Africa states to Riyadh, and to Abu Dhabi. This serves the purpose of securing Saudi Arabia's backyard not only from contemporary rivals but possible long-term rivals in the shape of China and India – both of whom are developing blue water navies. As such, there is a long-term strategic dimension tied to the current quest for regional stability.
Riyadh is also driven by its economic aims. Having a foothold in the Horn provides Saudi Arabia points of access into East Africa and beyond, which it views as destinations for capital and also lucrative consumer markets. Hence, it has pursued opportunities in food production, regional trade and economic diversification, but perhaps more importantly political aims, such as denying Iran a strong presence in the ports along one of the Gulf's main supply lines.
Military assistance: Investments support KSA's goals in Yemen
Saudi Arabia has invested in developing the security and military capabilities of some states in the Horn of Africa. Arguably, this has contributed towards consolidating those countries emerging from civil war or interstate conflict. For example, it has strengthened the security and military institutions of states where it has intervened, and by doing so helped lower the prospect for domestic instability or conflict with neighbours.
The kingdom has committed considerable resources to help stabilise states, including Sudan, Ethiopia, Djibouti and Somalia, and has used a variety of instruments to do so, including diplomatic efforts, military assistance, and humanitarian and development aid.
However, Saudi support has not followed the traditional pattern of supporting stabilisation and longer-term rebuilding efforts, whereby donor countries encourage recipient countries to undergo the transformational processes of disarmament, demobilisation and reintegration. In the Saudi case, its investment in the militaries of some Horn of Africa states – be that investment in infrastructure, purchase of military hardware and materiel or training, has been to serve its own specific goals, rather than serving stabilisation in the recipient country.
These goals include securing support for prosecuting the war in Yemen, developing bases and ports to serve its long-term military purposes and strengthening the authority of central governments which will be more inclined to award contracts to Saudi own state-owned enterprises and investment vehicles.
Ports: KSA uses SWF and ties with UAE to achieve commercial and security aims
The nature and scale of Saudi Arabia's investment gives a clear indication of approach to Red Sea security, and that is not only investing strategically in its littoral states but also leveraging its relations with the UAE and its port building capacity to guarantee commercial connectivity with its partners. For example, Djibouti, which is located on the Bab al-Mandab strait, has become a logistical hub for agricultural trade movement between Saudi Arabia and East Africa.
Unlike the UAE, Saudi Arabia has yet to develop its own "ports champion" and it remains dependent upon businesses, such as DP World and Abu Dhabi Ports.
Nevertheless, the Public Investment Fund (PIF) is playing a leading role in establishing a slew of new major ports in the kingdom itself, and in helping to develop port capacity in Africa and the Middle East.
For example, PIF and the Chinese-owned Cosco Shipping Ports, which between them hold a 40% stake in Red Sea Gateway Terminal, announced in May 2021 their plan to invest in three or more ports in Africa and the Middle East over the next five years; each investment is anticipated to be worth $500m. The strategy is geared towards supporting the kingdom's food security plan, which coincides with the state's policy strategies.
Additionally, the Saudi Ports Authority signed an agreement with DP World in 2020 to build a logistics park at the Jeddah Islamic Port worth a total investment value of $134m. The park will have an in-land container depot capacity of about 250,000 TEUs and span approximately 415,000 sq metres.
DP World will continue operating and managing the South Container Terminal at Jeddah Islamic Port for the next 30 years. It has committed to expanding and modernising the terminal in a bid to make the kingdom a driver of both global and regional trade growth, with exports projected to expand at an average annual rate of more than 7% by 2030. By doing so, Jeddah Islamic Port will become a major trade and logistics centre on the Red Sea coast.
In June, Saudi Arabia's ACWA Power, Al Fanar and Ajlan & Bros Holding Group signed a series of major agreements with the General Authority for Investment and Free Zones, which will lead to investments in multiple sectors on Egypt's Red Sea coastline, including infrastructure, logistics, port management, food industries, pharmaceuticals, and traditional and renewable energy.