Food security top of agenda in MENA
Middle East governments are under pressure to act, and act quickly, on food security.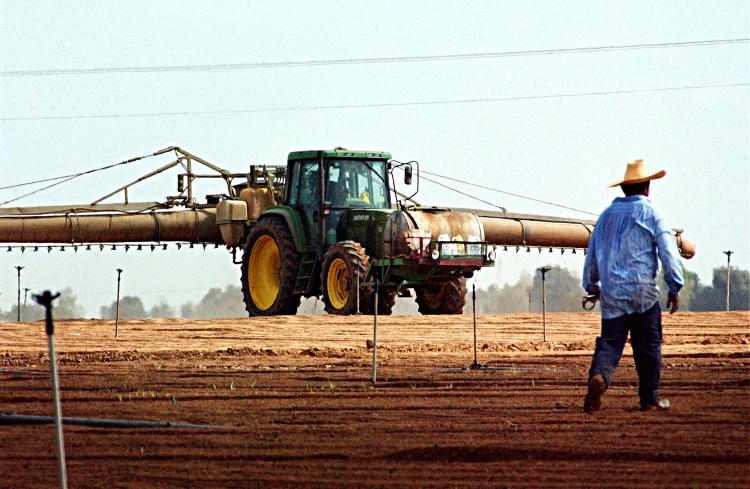 Our view
Ensuring the supply and accessibility of food is at the forefront of the domestic policy agenda across the MENA region and will only grow in importance as the war in Ukraine, climate change and other global pressures threaten the stability of food systems.
As a result, governments, particularly in the wealthier Gulf region, will ramp up investment in domestic food manufacturing and production, as well as develop agricultural technology to tackle environmental and supply-chain challenges. A large emphasis will be placed on increasing cross-border partnerships to secure food imports.
To further domestic economic interests and secure wider regional stability, Gulf countries are also likely to offer support – financial and strategic – to more vulnerable economies at higher risk of inflationary pressures, fiscal instability and protests or social unrest – such as Egypt and Jordan.
A growing need
The coronavirus pandemic and war between Russia and Ukraine are increasing pressure on Middle East governments to act, and act quickly, on food security. About half of the region's food is imported – that figure rises to about 90% for the Gulf region – and both Russia and Ukraine are key suppliers of staples such as wheat and grain.
According to a recent report by S&P Global, Egypt, Jordan, Lebanon, Morocco and Tunisia will be hardest hit by the spill-over from the conflict: food and energy imports account for between 4% and 17% of their GDP spending, with Lebanon and Jordan both spending more than 10% of GDP on food and energy imports. Russia and Ukraine together account for between 60-80% of grain imports to Lebanon, Egypt and Tunisia.
In contrast, the wealthier states of the Gulf region are more shielded from the socio-political implications of food inflation with measures at their disposal to limit food price increases. However, the region's ongoing dependence on food imports amid global economic and geopolitical uncertainties is fuelling more action on guaranteeing long-term food security.
Steps are being taken on multiple fronts, including increasing investments in domestic agriculture and food manufacturing capabilities, developing international partnerships to bolster agricultural trade and stepping up regional and global economic diplomacy to secure supplies. Several Gulf states are in the Top 50 in the 2021 Global Food Security Index, which measures the availability, affordability, quality and safety of food across 113 countries. [1]
Partnerships vital to progress
Qatar has accelerated the development of domestic production at an impressive rate following the imposition of an economic embargo against it in 2017, diversifying food sources, especially of fresh food. Its purchases of dairy cattle, machinery and other equipment over the last five years has led to a self-sustaining dairy industry and advances in others, including livestock and fish production.
Qatar's ability to seek out new investments to secure food imports by utilising its sovereign wealth funds as investment vehicles has played a substantial role in supporting its food security plans. Hassad Food, a fully-owned subsidiary of Qatar Investment Authority, has made investments in domestic corporates and internationally since it was established in 2008. Its portfolio includes Turkey – a key partner during the blockade – Oman, Australia and Canada, among others.
Expanding international relationships is also a key food security policy in the UAE. Agricultural trade is an important, albeit small, component of recent bilateral UAE-India and UAE-Israel trade agreements and the removal of tariffs on agricultural commodities will boost trade further. In 2021, the value of Indian agricultural exports to the UAE stood at almost $2bn, the highest in the region.
UAE investment funds have been frontrunners in acquiring stakes in international assets as well as increasing funding for agricultural technology to support domestic manufacturing and processing. Local agricultural production is expected to grow by 8% on an annual basis and create in the region of 20,000 jobs by 2025, a significant boost from the current 8,000 personnel employed in the sector.
Agthia, a food company founded in 2004 and listed on the Abu Dhabi stock exchange, recently announced plans to invest $24.5m in a production facility in Jeddah. It also made several other acquisitions last year, it, in Kuwait, Egypt and Jordan, to grow its regional presence. Similar regional cross-border initiatives are expected to expand as cooperation and partnerships – as well as the need to diversify income away from oil – become increasingly important to Gulf states.
Taking advantage of tech
Despite demonstrating progress in replacing imports with locally sourced supplies, high temperatures (and subsequent use of fossil fuels to provide cooling technologies), and water scarcity remain key challenges across the Middle East. As a result, governments are leveraging agricultural technology to boost domestic production capabilities and provide a more long-term solution to food supply.
Across the GCC, many initiatives are focusing on start-ups or growing existing businesses with support from government entities. Between 2014 and 2020, there were 33 investment deals in agritech start-ups regionally, amounting to $250m in disclosed investments.
In the UAE, the Abu Dhabi Investment Office invested $100m in 2020 in four projects to develop desert agriculture solutions, and ADQ plans to build a 200-hectare agritech industrial park in Al Ain which aims to produce up to 39,000 tonnes of fresh food annually. The total value of Abu Dhabi's agriculture sector grew 12% in 2019. The government has also recently issued a directive on biosecurity measures in Abu Dhabi to increase consumer confidence in the emirate's local produce.
Regional support a key consideration
Overall, food security as an industry remains small in the Gulf and will require significant funding, foreign expertise and deregulation in order to make a notable difference to the sustainability of food systems. The focus of governments in the short term will be to limit food prices and ensure adequate supplies.
In meeting both sets of objectives, the hydrocarbon-rich Gulf states can rely on ample revenues, smaller and wealthier populations, and greater control over inflationary pressures. However, their leaders are only too aware that the wider region does not have these advantages.
Domestic measures to bolster food security will therefore be complemented by efforts to contain the risk of instability and potential for supply interruptions in the wider region. In addition to guarding supply routes – food cargoes to the Gulf transit through some of the highest-risk maritime chokepoints – governments will provide support to strategic allies that are vulnerable to global economic and social consequences, such as Egypt.
In late May, the UAE, Egypt and Jordan signed a $10bn industrial partnership agreement with a focus on food, agriculture and fertilisers, as well as energy, and over $7.7bn in investment deals were signed during this week's high-profile visit by Saudi Crown Prince Mohammed bin Salman to Egypt. Aside from offering direct economic support, investments from the Gulf have also included stakes in food companies and the acquisition of land for agricultural development across the region.
[1] Global Food Security Index 2021, The Economist, https://impact.economist.com/sustainability/project/food-security-index/Index