Iran gets tough on JCPOA
Tehran is working to demonstrate that its policy of 'diplomacy with teeth' will bring solutions to the table.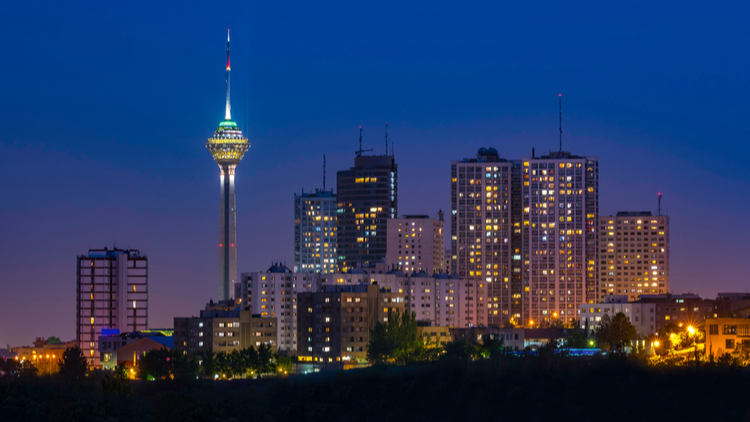 3 To Watch:
Iran: Tehran's appointment of hardliner to JCPOA team reflects growing scepticism of White House's ability to deliver due to schism in domestic politics.
KSA: Drop in unemployment buoys hopes for rapid economic recovery/Vision 2030 progress; policy reforms insufficient to secure sustainable and long-term development.
Qatar: Doha displaces Abu Dhabi as influential mediator in Middle East.
Note: This edition of 3 To watch was distributed in full on October 5.
---
Iran gets tough on JCPOA
Iranian Foreign Minister Hossein Amir-Abdollahian indicated over the weekend that Tehran's JCPOA negotiating team will be headed by Deputy Foreign Minister Ali Bagheri Kani. Kani sits within the inner circle of Iran's hard-line administration and is a longstanding critic of the 2015 deal.
Changes in Germany's leadership – yet to be confirmed as coalitions are still forming following elections – will do little to shift the E3 position and member countries do not expect negotiations to resume before November.
Tehran is increasingly sceptical about President Joe Biden's ability to deliver on his promises – given his domestic challenges – and is working to demonstrate that its policy of 'diplomacy with teeth' will bring solutions to the table.
However, while the new regime has received the green light to pursue an agreement, rhetoric is as important as substance and the negotiating team will continue to avoid conciliatory language and behaviours – not least to distinguish themselves from the Rouhani/Zarif administration for its audience at home.
Why This Matters:
Tehran is concerned that Biden will not be able to secure an agreement domestically to meet Iran's demands should negotiations resume. The US president is facing declining approval ratings after the Afghanistan withdrawal and difficulties within the Democratic Party in passing his domestic agenda.
Given the polarity in the US Congress and the possibility of a shakeup in the 2024 presidential elections, Iran is conscious that it could lose out in future if it agrees to concessions now. For its part, the E3 countries are frustrated with the lack of progress and feel there is little prospect of a breakthrough in the near term. France, Germany, and the UK are increasingly aware that they have next-to-zero leverage now. The deadlock can only be broken by the US and Iran.
Amir-Abdollahian suggested during UNGA that Tehran was preparing to return to Vienna 'soon', although what that means in practice remains unclear. Should the November timeline be pushed back to the year's end, the E3 will turn to Plan B – which is a problem as it is not yet defined.
Tehran is still finalising its negotiating team, but it has announced that that any final agreement will be made at ministerial level with the ultimate decision-making authority resting with the supreme leader and the Supreme National Security Council.
Bagheri Kani's appointment signals a more rigid stance in negotiations, but mainly for the domestic audience. Considered "within the family" – his brother is married to Ayatollah Khamenei's daughter – he will not go to Vienna with the intention to torpedo talks: the desire to revive the deal is there. However, the new negotiating team will lack the language skills and subject-matter expertise of their predecessors, and their foreign counterparts should be prepared for more erratic statements and maximalist claims.