Libyan plans to attract IOCs at risk
The head of Libya's High Council of State has threatened all-out war if Haftar wins the elections.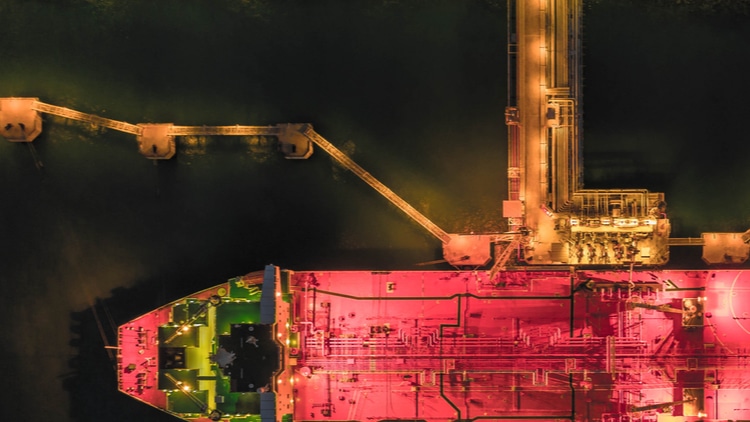 3 To Watch:
Libya: Tumultuous politics surrounding elections coupled with underinvestment likely to derail energy sector recovery.
KSA-Yemen/US: KSA arms deal with US no more than defensive play; kingdom can slow but not stop Houthi advances.
Dubai/UAE: Dubai doubles down on tourism and economic model with launch of seven-point plan under merged dept; regional competition presents rising challenge.
Note: This edition of 3 To watch was distributed in full on November 9.
---
Libya plans to attract IOCs at risk
Politics continue to provide plenty of drama in Libya: Khaled Al Mishri, the head of the High Council of State, has threatened all-out war if LNA General Khalifa Haftar wins the upcoming elections; Al Mishri made his statement in the lead-up to the opening of registration for presidential candidates on Monday.
This comes amid the Presidential Council's suspension of Foreign Minister Najla Mangoush for 'administrative violations' and the public prosecutor's arrest of three NOC employees on corruption charges.
Meanwhile, the Ministry of Oil is pushing forward with plans to boost both output and the role of IOCs in the energy sector. However, without political stability – a necessary precursor to a national budget – the backbone of the economy is vulnerable to disruption from both lack of investment and political string-pulling.
---
Why This Matters:
Deputy Oil Minister Refaat Al Abbar last week submitted proposals to Prime Minister Abdul Hamid Dbeibah to expand the presence of IOCs in Libya, in line with plans to boost oil output from 1.2m b/d to 2m b/d in the next 12 months and reach 4m b/d by 2025. In an interview on Sunday, Al Abbar emphasised the need to protect Libya's share in the global oil market and benefit from price recoveries: oil has jumped more than 60% and gas some 800% in 2021. The planned targets require $12bn in spending. Al Abbar is of the view that foreign investment is key to achieving these goals and enabling stability country-wide. As we have argued previously, without stability the foreign investments will be slow to come.
Protestors demanding job opportunities threatened to stop export operations at Zueitina oil port last week, risking more than 3.5m barrels per week of exports. The situation is one of several incidents undermining the Oil Ministry's and NOC's portrayal of a stable investment environment. Other issues include the suspension of drilling by several NOC subsidiaries and a leak in an Al Waha company pipeline, which temporarily halted production at a cost of $177m; both incidents were due to a lack of funding given budgetary delays. And late last month, militia skirmishes damaged 13 storage tanks at the Zawia oil refinery.
The root of all these issues lies in politics – as does the tension between the NOC and the Oil Ministry – and local and national stakeholders will continue to use oil and access to oil revenues to push their agendas. Elections look likely to proceed; however, if successful, the losers will turn to violence to challenge the results – including by holding the industry hostage – and if elections fail, the country will risk not only structural collapse but the legitimacy of its institutions. East-west divisions will cause havoc for the sector – and for international engagement with it.