UAE debut bonds raise $4bn
Increased attention on federal financing initiatives is a sign of a strategy to strengthen the 'united' element in UAE.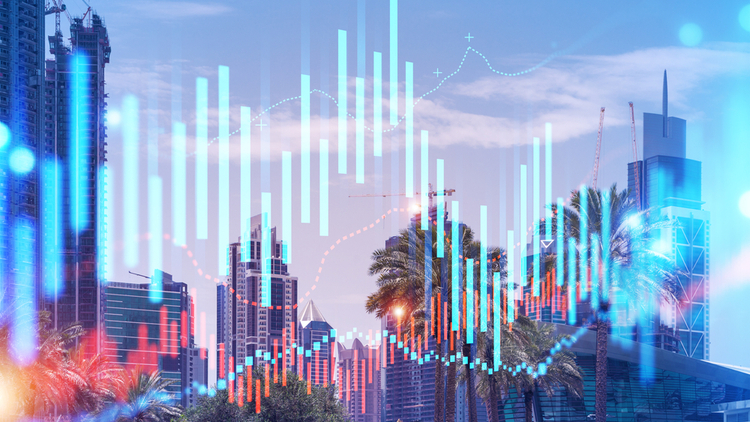 3 To Watch:
UAE: Federal government takes lead on financing initiatives as Emirates adopts unified approach to development goals.
Gulf/Mid East: Regional countries join forces to capitalise on de-escalation environment and wrest Iraq, Syria from Iran.
Egypt/Europe: Africa-EU interconnector to enhance energy security/decarbonisation in Mediterranean and further Cairo's ambitions to become regional energy hub.
Note: This edition of 3 To watch was distributed in full on October 19.
---
UAE debut bonds raise $4bn
Earlier this month, and following the appointment of Sheikh Maktoum bin Mohammed bin Rashid (son of Dubai's ruler) as finance minister in late September, the UAE issued $4bn in debut federal bonds. The issue attracted an order book of $22.5bn, signalling investor confidence in the country's economic recovery.
Plus, the Finance Ministry's proposed $79bn budget for 2022–26 – which places a strong focus on the social sector, including education, healthcare and pensions – was last week approved by the UAE cabinet. While individual emirates set their own local budgets, the greater attention being given to federal financing initiatives in the symbolic 'year of the 50' is a further sign of a strategy to strengthen the 'united' element in UAE.
Why This Matters:
Opportune timing amid low borrowing costs and strong investor demand allowed the UAE to borrow more than initially anticipated and with longer-dated maturities as part of a three-tranche deal which also includes a Formosa portion.
Tapping into a more diverse investor pool and raising funds to finance long-term infrastructure projects makes sense and is a sign of a maturing financial model. The next step will likely be to develop an AED-denominated debt curve, allowing UAE entities to issue local currency bonds using a federal issue as a benchmark; progress on this has so far been limited. More money for social spending should also lead to more national initiatives in this sector and could allow individual emirates to tap federal funding as they look to recover from the pandemic.
While support from Abu Dhabi is implied – though not guaranteed – there appears to be increasing consensus and cooperation on developing a more unified national approach to the UAE's future development. This is especially visible between Abu Dhabi and Dubai. The latter's ruler, Sheikh Mohammed bin Rashid, is also prime minister of the UAE and his son now oversees a growing federal finance mandate.
Proceeds from the recent bond will support the Emirates Investment Authority, the only federal sovereign wealth fund. As non-oil growth is expected to outperform overall GDP in 2021 and even 2022, the UAE's biggest emirates are seeking to rebalance the economic relationship and align on domestic development goals.