No hope for nuclear agreement with Iran
All signs now point to the JCPOA being laid to rest.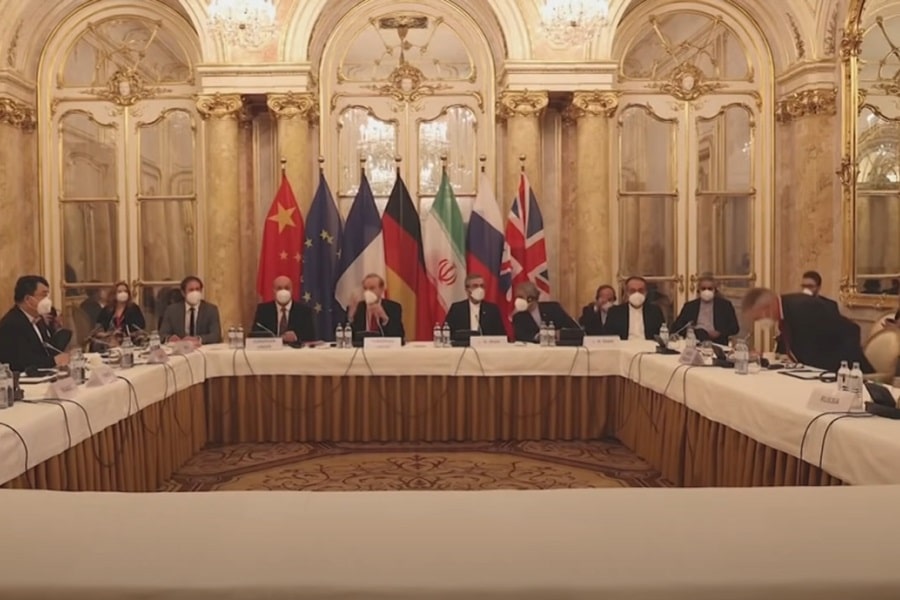 BOTTOM LINE
> All signs now point to the JCPOA being laid to rest despite an eleventh-hour visit to Tehran by EU Iran nuclear talks coordinator Enrique Mora on May 10.
> Critically, attempts to end the impasse between the US and Iran on IRGC designation have failed to gain traction with the White House.
> Iran is no longer a foreign policy priority for the US. Russia's invasion of Ukraine has taken precedence. President Joe Biden appears to have lost interest as he focuses on more pressing matters ahead of the November mid-term elections.
WHY THIS MATTERS
The moment to reach a nuclear agreement with Iran has passed. Fatigue is growing among those tasked with reaching an agreement, and no matter how EU Foreign Policy Chief Josep Borell tries to finesse the designation issue, it is now highly unlikely that the Biden administration will entertain any option other than keeping the IRGC sanctioned.
Consequently, US Special Envoy Rob Malley is unlikely to return to Vienna to continue talks. The terms of the deal have been determined and there is nothing else to be done other than agree or disagree on the IRGC designation. It is a zero-sum outcome.
Further, with the US mid-terms approaching, President Biden's attention is directed homewards. The Democrats' mission to retain the House is on the line, and he cannot afford to look soft on an organisation that is responsible for killing so many Americans.
WHAT'S NEXT
Now that the JCPOA process is drawing to a close, we can expect greater enforcement of sanctions – possibly on Iranian oil exports, which have increased from 350,000 b/d to 1.5m b/d since January 2020. The Biden administration has previously turned a blind eye to sanctions evasion and endured increasing criticism for doing so.
For Saudi Arabia, the failure of the JCPOA is a win-win scenario. Riyadh will appreciate the blow it delivers to Iran and, with the UAE, is likely to increase production to offset losses in oil markets. The kingdom's role in energy markets will also help it to reach a new understanding with the US.
The UAE, on the other hand, will find itself coming under increasing pressure from Washington. The Biden administration is particularly displeased with its Gulf partner for its neutrality towards Russia, accommodation of Russian oligarchs and votes at the UN, where the UAE traded its abstention on the resolution denouncing Russia's invasion of Ukraine for its support for embargoes and sanctions on the Houthis in Yemen.
There is concern that Iran will proceed with its nuclear programme and advance towards being a break-out state. However, this is unlikely as Tehran fears US and Israeli military reprisals. The US and Israel are likely to draw very clear red lines which Iran will observe, understanding the advantages to be won being a threshold rather than a nuclear state.
Iran's Gulf Arab neighbours will wish to recalibrate relations with the US in pursuit of new security guarantees in the form of bilateral "Article 5-lite" arrangements. These will be designed to both deter Iranian aggression and reassure the US administration of Gulf fidelity towards Washington over China relations. They will also involve a commitment only to develop civil nuclear programmes – with American support.