Israeli regional soft power expansion through water trade
The Abraham Accords have rapidly increased opportunities for collaboration between signatory states and Israel – a global leader in water management and technology – on improving water and food security.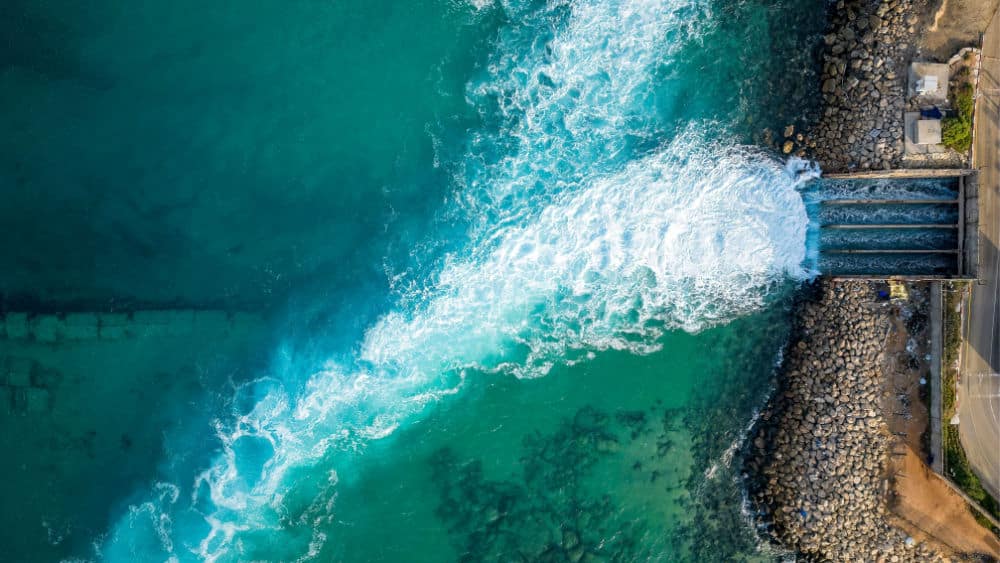 The Bottom Line
> Water scarcity and rapidly expanding populations are challenging water and food security across the Middle East and North Africa, forcing states to seek solutions to address these long-term risks to social, economic stability.
> The Abraham Accords have facilitated a significant expansion in collaboration and information-sharing on water and food security issues between signatory states and Israel – a global leader in non-conventional water resources, water reuse and water technology development.
> Although trade in water technologies and consultancy services is still nascent, market insiders anticipate that it will grow significantly within the next five years. Gulf investment into Israeli desalination and water tech is also expected.
> Greater collaboration between Israel and Egypt is likely during this time period in light of the latter's domestic food security challenges and will focus on improving irrigation networks in the North African country.
---
Arab states court Israeli water expertise post the Abraham Accords
The Middle East is one of the most water scarce regions in the world. Despite being home to 6% of the world's population, it holds only 2% of global freshwater resources. The situation is set to worsen with the compounding impacts of climate change and expanding population growth. By 2050, Bahrain's population is forecast to double while the UAE's is set to increase by 40%. UNICEF estimates that two thirds of MENA countries could have access to as little as 200 cu metres of renewable water resources per person per year by 2050. The global average is 7000 cu metres. The situation will create considerable challenges to food security as these import-dependent countries seek to expand energy-intensive hydroponic production to offset food imports and mitigate against the risk of supply chain disruptions.
As a result, increased trade in efficient and innovative water technologies, as well as knowledge exchanges, are becoming more important in order to ensure long-term regional water and food security. The Abraham Accords have significantly and rapidly increased the opportunities for signatory states to engage with Israel – the global leader in developing resilience and climate adaptation in its water supply – to improve their domestic water and food security situations.
Prior to the signing of the Accords in 2020 engagement between Israel and Arab states over water issues was limited in scale[1] in large part due to domestic opposition to normalising ties with Israel. However, the signing has removed the political barriers. Partnerships on water and food security issues with signatory states Bahrain, UAE and Morocco have increased at a pace astonishing to Israeli water industry professionals, who have found large new markets for their expertise. While it is difficult to estimate the current value of bilateral water technology trades with Israel as they are still in their infancy, senior industry experts anticipate that at the current pace of expansion water will likely become a multi-million-dollar industry within the next five years.
Technology and information-sharing enhance water and food security, and Israeli soft power
Israel's advancements in water technology have set it apart from other MENA countries. It currently recycles  87% of its wastewater and 80% of its domestic water is generated through desalination. It has also begun to digitise its water networks, allowing for real time monitoring. For Israel, increased collaboration on water issues represents a soft power means of expanding its influence with regional neighbours. The country's partnerships with Bahrain, the UAE and Morocco are multifaceted, taking the form of government-to-government partnerships, knowledge exchanges via academic institutions, water technology trades, and collaborative projects.
National water company Mekerot has become the government's primary tool for soft-power engagement. Operating as a consultant on water projects, Mekerot has established ties with both Bahrain and the UAE. In 2021 it signed a $3m deal to consult for the Bahrain Electricity and Water Authority with a focus on improving the country's desalination capacity, wastewater reuse and automated water networks. Mekerot is, however, currently prohibited under Israeli law from constructing desalination plants abroad.
Water Edge, a recently established Israeli government-backed charity, is another prominent player. It seeks to bring together Israeli water technology experts from research institutes, utilities, and private sector engineering firms to collaborate with regional partners on water issues. So far, it has focused on promoting regional investment and innovation into water technologies and accelerating the development of new water tech from the laboratory to commercial use.
The charity's activities are part of a growing trend in water knowledge exchanges and follow the establishment in 2021 of the Israeli-Emirati Water Research Institute in Abu Dhabi between Tel Aviv University and Emirati agricultural food security research group Baynunah. The institute's focus on the use of water in agriculture signifies the important role Israeli water expertise and technologies will play in improving the efficiency of its neighbours' irrigation practices – with direct consequences for their food security. A recent move by prominent Israeli desalination firm IDE Technologies to open offices in Dubai serves as a further example of the commercial sector's realisation of the opportunities Israeli tech offers for resolving chronic and pressing water and food crises.
Meanwhile, in Morocco, Israeli renewable energy tech company H2Pro has partnered with Moroccan firm Gaia Energy to expand green hydrogen production. While Israel and Morocco are not currently engaging on water issues, it will not be long before partnerships are formed in this area. Morocco's agricultural sector, which uses approximately 90% of available water resources in the country, can capitalise on Israeli drip irrigation technology, smart metres and digital monitoring to help improve irrigation efficiency.
But the commercial benefits do not just flow one way. Israel also stands to gain much from its growing regional partnerships. Access to Gulf funding is one major advantage: the Gulf states are expected to invest in Israeli tech start-ups, which will help to streamline the process of developing new technologies. It is also possible that Israel will encourage Gulf investment into new domestic desalination plants. A recent report by journal npj Clean Water stated that Israel will need to increase its own desalinated water capacity by 650% by 2065. This would mean constructing 30 new desalination plants over the next 42 years resulting in an energy demand of over 11 terrawatt-hours of energy per year. Significant private sector investment will be needed to meet this target.
The situation may present Jordan with a major opportunity to increase solar energy exports to Israel, as the latter's rapid urban expansion will reduce land availability for domestic solar farm installation to meet increased energy needs. Jordan is expanding its solar energy capacity in partnership with UAE solar energy firm Masdar.
What's next – could Israel's growing influence bring it one step closer to normalisation with Saudi Arabia?
Collaboration and partnerships on renewable energy adoption and water sector improvements between Israel and Bahrain, the UAE and Morocco will only increase over the next five years now that political conditions allow, and environmental circumstances demand it. It is also likely that Egypt – which formally established diplomatic ties with Israel in 1980 – will begin engaging with Israel to improve the efficiency of its agricultural practices as it seeks to enhance its wheat production following the food security shocks experienced from Russia's invasion of Ukraine.
However, cooperation with other MENA states, notably Saudi Arabia, will remain hampered by domestic and geopolitical positions on the Israel-Palestine issue. The kingdom remains committed to the Arab Peace Initiative and is therefore unable – and unwilling – to formally or publicly engage with Israel, including on water issues. Engagement with Saudi would provide Israel with a significant opportunity to conduct bilateral knowledge exchanges, in desalination development, water reuse and, particularly, brine mining.[2] Any joint venture would likely include innovation on incorporating renewable energy into desalination plants to further decrease the cost of desalinated water and help reduce the sector's carbon footprint.
The water and food security crises facing the Middle East provides Israel with an opportunity for closer collaboration with its neighbours by cooperating on issues and shared concerns. The mutually beneficial partnerships on offer could, if fully realised, improve the water and food security fortunes of all concerned.
Footnotes
[1] Jordan is the exception. Since 1994 Israel has provided Jordan with physical water transfers of varying quantities. In 2021 it provided 100 million cu metres a year to the country and will soon provide it with another 200m cubic metres a year under the Prosperity Green project.
[2] Brine mining is a new technological development closely linked with NEOM that involves harvesting minerals from brine discharged during the desalination process.